It's your inner SPIRIT
a living breathing expression of how you show up in the world
It's COURAGE and DETERMINATION
to push the CRAZY SCARY LIMITS of life,
FORCING YOU to jump, then
GROW YOUR WINGS as you soar higher.
It's that ADVENTUROUS DREAMER
CULTIVATING WISDOM with every new experience,
taking you from SEEKER to LEARNER to TEACHER
to sharing YOUR MESSAGE with the world.
and here YOU HAVE THE TIPS, TOOLS and TRAINING to get started
"YEAH BUT I HATE WRITING," YOU SAY.
"NO, REALLY HATE IT!"
OK, TRY THIS…
1.  Stop writing.
2.  Drink a glass (or two) of champagne.
3.  Do something you've never done before.
5.  Enjoy a wild night of ______ (you fill in the blank).
6.  Then email us the answer to "OMG you did what?".
(email:  OMG@DareWithTania.com)
BECAUSE…
1.  You can never have too much fun.
and
2.  If you've ever sent a text, posted on social media, penned a note, typed an email, scribbled a card, written a blog post, published a book, shared an adventure or told an anecdote…
YOU'RE ALREADY A
STORYTELLER
Or maybe you loved writing essays at school (yay me too!) and your posts, newsletters or articles are already bouncing across the universe.
YAY AGAIN…tell us something witty, wise or weird in the comments below.
 Still, your message needs a tad more ZIP, ZING or ZEAL (gotta love a zany "Z" Thesaurus search).
You understand that

there's a purpose (A GIFT) with each adventure or experience

and

it's time to loosen up your writing mojo to unleash your inner storyteller. 
WHETHER IT IGNITES LAUGHER, TEARS, 
UNDERSTANDING
, SEDUCTION, EXCITEMENT, PEACE, WONDER, EXPLORATION, CONNECTION, COMPASSION OR CONTROVERSY
YOUR STORY DESERVES A VOICE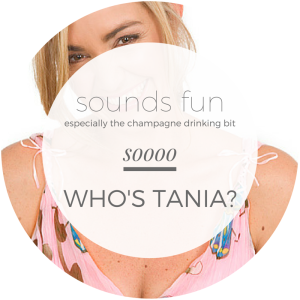 Hey that's me
Hi, I'm Tania (Tania Usher if you fancy formal)
A RESTLESS CHILD WHOSE ANSWER TO…
"What do you want to be when you grow up?", was
"TRAVEL!"
AND I DID.
A decade in AMSTERDAM introduced me to LINGUISTIC ATHLETICS and the alluring world of SEX, DRUGS and TULIPS.  Plus a year in both HONG KONG and LONDON kept my CULTURAL CAULDRON boiling.  
FORTY COUNTRIES AND FIVE PASSPORTS LATER, THE POT CONTINUES TO SIZZLE.
A lover of words, I've written about SIXTY SIX ZILLION, published THOUSANDS OF STORIES and

 

GENERATED OVER $10 MILLION 
(yep, it's true) in publicity for myself and clients around the world.
A question loving, answer seeking adventurer who loves exploring the world, new experiences, writing and spending time outdoors my mission is to help you combine your
purpose
and
meaning 
with
fun
and 
excitement
.
And in-between exploring the world, I raise two gorgeous girls, live in a peaceful beachside community, have OVERCOME many heartbreaks (burying my baby boy the hardest), SURVIVED a serious car crash and have learned to EMBRACE THE VALUE OF LOVING EVERY DAY.
BECAUSE EACH DAY UNLOCKS A NEW STORY WORTH SHARING.
LOOK FORWARD TO HEARING YOURS.
And yes, you can start a sentence with And.
And do it again. And again if it's your authentic style.
BUT…USE CAUTION WITH PESKY 'BUT'
(not to be confused with perky butt… those we like)
'But' negates whatever precedes it and clouds the true intention of your message.  Oh, and beware the disguised 'but'; 'however' or 'yet'.  They too have to power to demolish the heart of your message.  BUT…'but' intended to acknowledge a negative and emphasise a positive alternative, that you may do (on occasion).
(Oh, if you find we've used a negating "BUT" anywhere on this site, don't hate on us.  Send us the link and we'll send you a bottle of something delicious).
Plus 
FORGET THE RULE
about pronouns having CAPITALS
You're in charge of the 'C' word.
So write capitals or Capitals or CAPs.  Whenever tickles your fancy.
(Cliché alert – use them, yay or nay?  We're more nay.)  
Whatever your perspective
ditch the rules when it comes to sharing your message.
FOCUS INSTEAD ON UNLOCKING YOUR AUTHENTIC PERSONALITY, STYLE AND VOICE.
IT'S YOUR STORY
YOUR CURRENCY OF HUMAN CONNECTION
TELL IT YOUR WAY
Uncovering, then publishing
insights and wisdom, is my passion.
DARE Online Magazine touches the lives of over 80,000 readers in 62 countries and it's an honour to unite people across the globe through the art of storytelling.  
As we begin a new DARE journey…
THE NEXT CHAPTER IS YOURS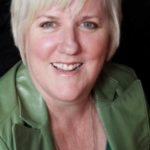 Anne Alexson
Brisbane, Australia / Australia's Leading Channel
Working with Tania was one of my best business decisions. She helped me grow an engaging community that had a significant impact on my business and profitability. One client sent me a gushing compliment explaining how my work had deeply affected her. I'm thrilled.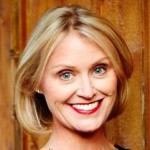 Simone Baldwin
Melbourne, Australia / Essential Wellness
OMG!!! It's so good, so good, so good! I love you Tania, thank you so much. I don't need to change a thing. It's beyond perfect. You're beyond perfect. You're a perfect +.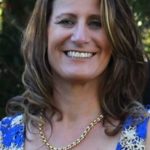 Suzanne Maclachlan
Gold Coast, Australia / My Aqua Wings
I've achieved more in my life in three weeks than ever before. I'm blessed to have surrounded myself with some very positive people which has helped me achieve more then I ever thought possible.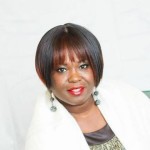 Maggie Lamarre
Florida, USA / Cascade Avenue
I love how Tania created a retreat sales page that made me want to grab my bestie and go on a vacation. This is exactly the message I want to convey with my brand and events.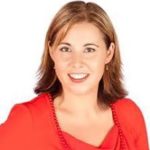 Melissa Groom
Gold Coast, Australia / Empowered Mums
I'm enjoying this journey of self development and prioritising me. It's great to see so many courageous people in this group all supporting each other. It's a environment to be honest and not feel judged.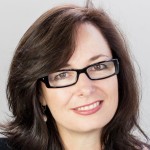 Susie Cameron
Sydney, Australia / My Life Delicious
I am so grateful for you Tania. Your words are brimming with courage, love and hope. You're gorgeous - and I love that your stories get me thinking! Love everything you're doing.
TANIA IS A STYLISH VISIONARY WITH THE GRACE, SKILLS AND TENACITY TO MAKE THINGS HAPPEN.
~ Stephanie Dowrick, International Bestselling Author
LET'S MAKE THINGS HAPPEN
TOGETHER
Think you're a dare devil?
IS THERE A TAD OF REBEL INSIDE YOU WAITING TO EXPLORE, DREAM AND EXPERIENCE MORE?
DO YOU CRAVE ADVENTURE, TRAVEL, STORIES, CONNECTIONS AND EXCITEMENT?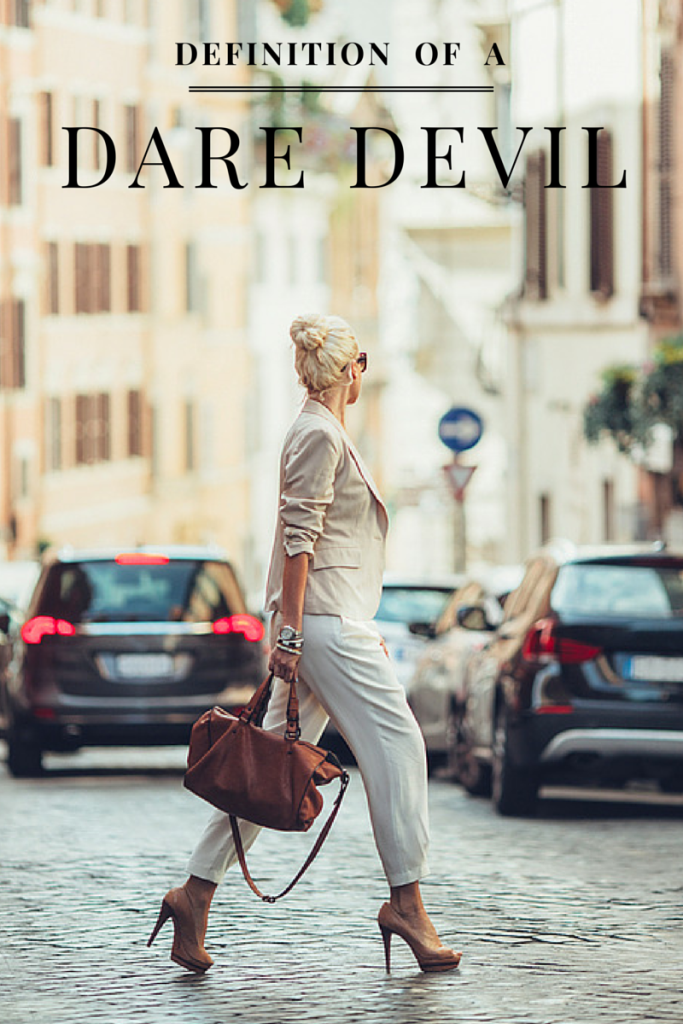 OPTIMISTIC, CURIOUS AND SOULFUL HEDONIST WHO DEMANDS MUCH FROM LIFE.
Energetic action taker who values freedom, connection, learning from experiences and sharing wisdom.
Unafraid of pushing limits, a

seeker of change

 and new beginnings.
DETERMINED TO KEEP MOVING FORWARD, EVEN WHEN UNCERTAIN WHERE OR HOW TO START.
Knows there's more to give others when the spirit of adventure is stimulated, nurtured 
and respected.
Understands that finding the right help and support is challenging in the absence of strong community.
BELIEVES ESCAPISM FEEDS THE SOUL.
Values quality and luxury and unashamedly seeks to always upgrade life.
FORMAL BIO
A BEACH WALKING, ELEPHANT LOVING, ADVENTURER, TANIA USHER IS FOUNDER AND EDITOR-IN-CHIEF OF DARE, AN ONLINE MAGAZINE CONNECTING 80,000 READERS IN OVER 60 COUNTRIES.
Tania's mission is to help unleash your inner dare devil, tell your unique story and cultivate a movement of shared wisdom.
A lover of social connection, Tania has managed and hosted events from five to 20,000 people in exotic locations around the world.
After a decade of living and working abroad, winning numerous international awards and building a successful marketing communications career, she tamed her wandering soul and returned to Australia. Within five years of leaving the jet-setting corporate world, she buried her baby boy, gave birth to two healthy daughters, became the sole provider for her family, experienced escalating credit card debt and was served home repossession papers.
An unstinting faith in her ability, coupled with a hefty dose of courage, and the need to feed her young daughters, propelled Tania to take a daring leap towards entrepreneurship. Developer of the acclaimed Get Naked Get Notice workshop series and online programs and founder of DARE Online Magazine, her creative communication strategies have led to over $10 million in publicity for her clients.
Tania believes that every adventure, experience or challenge unlocks a story that deserves a voice.  Through energetic and spirited advice, programs and events Tania inspires a global community of dare devils to couple purpose and meaning with fun and excitement.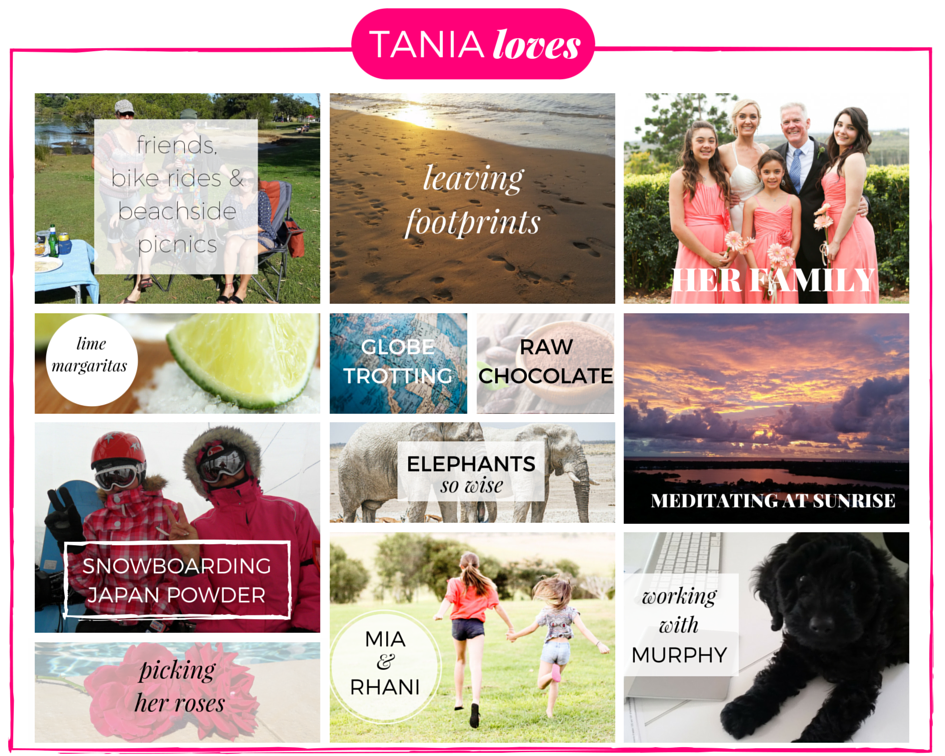 WHAT'S YOUR DARE DEVIL PERSONA?
Instinctive, Authentic, Passionate, Enterprising, Outgoing, Ambitious
No matter where you are in life,
there's more to explore, discover and savour.
Take the quiz >>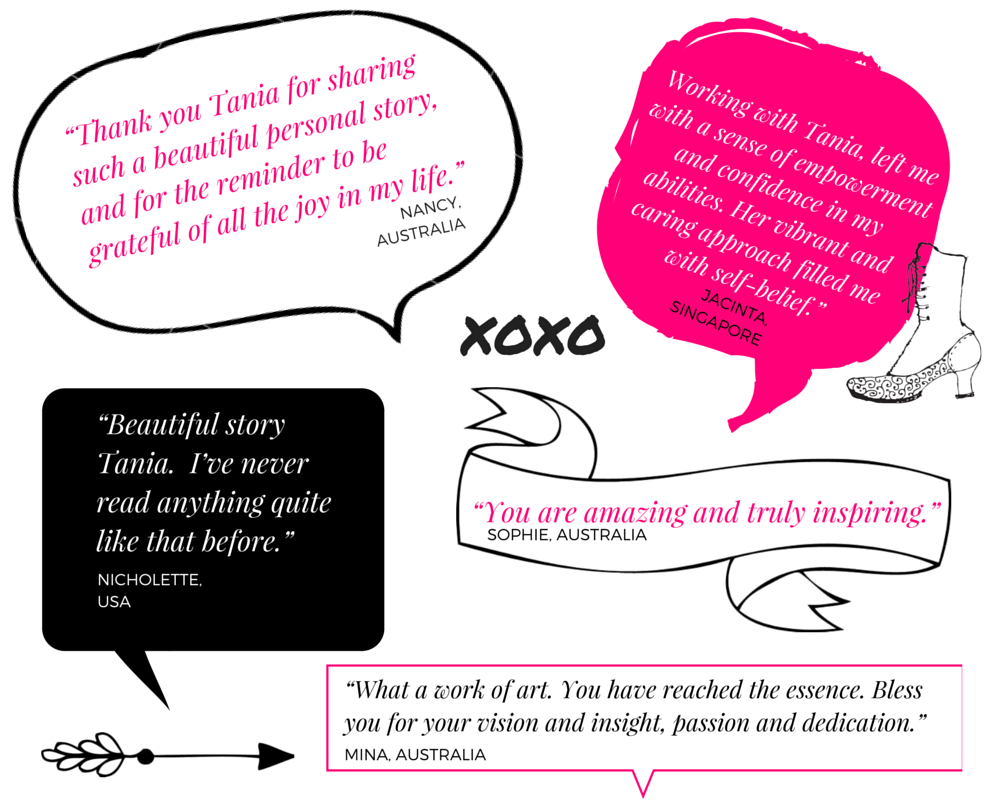 PSST...TANIA GETS AROUND
YOU MAY HAVE SEEN HER IN SOME OF THESE PLACES