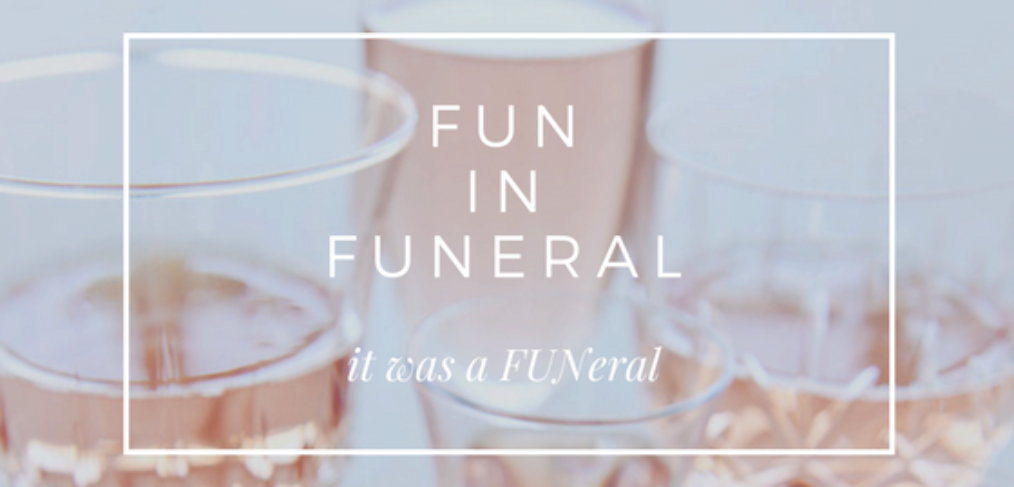 DID YOU EVERY HEAR THIS "F" WORD AT A FUNERAL?
Over 100 people gathered in a quaint, non-denominational, chapel to commemorate the life of a remarkable man.
AND I WAS SURPRISED TO HEAR THIS F-WORD.
Why hadn't I heard it before at a funeral?
---
When cheeky, infectious and optimistic Roger asked me to work on his event, Speed on Tweed, I accepted, despite knowing NOTHING about racing cars.
STILL DON'T.
Australia's largest and most prestigious historic motor racing event, my role was to organise all the off-track fun.  Anything from street parties for 2000 guests to charity drives across the country.
A WONDERFUL CHAPTER OF MY LIFE.
Lots of laughs and a few tears…because crazy things happen when you're dealing with vintage cars and the temperamental men who own them!
Formula 1 racing car drivers…they're special!
It was wonderful to catch up with so many of them at Roger's farewell party.  And yep, I wore my black and white checkered shirt.
Now, I've been to many funerals, different ages, different countries, different circumstances…yet I'd never realised this before.
The word 'fun' appears in 'funeral'.
As a wordsmith, I can't believe I missed it.
FUN!
It's there in the word.
A 
FUN
ERAL IS A FUN CELEBRATION OF LIFE.
And yes I cried as I farewelled my inspiring, fun-loving and vibrant friend.
Yes, I'm sad that he left us earlier that we'd all like.
And yes, I enjoyed sharing stories, reminiscing and catching up with people I hadn't seen in way too long.
IT WAS A FUN FUNERAL!
During the eulogy, his son shared..
"The night before dad died, he had a lucid moment where he sat up, smiled and said…
"I'm going on another journey aren't I?  I'm ready".
Almost everyone smiled and nodded.
"Yep sounds like Roger." 
Always on a mission to squeeze as many adventures, friends and experiences into life, his enthusiastic spirit stayed with him to the end.
A SPIRIT THAT LIVES WITHIN US ALL.
A spirit that reminds you that there's so much more to experience, witness and explore.
 
SO GO DO IT!
And share what you discovered, learned, loved or loathed (a weird word I kinda like!) because your stories impact others.

YOUR TURN…
Have you ever attended a FUNeral?
What made it FUN?  And did everyone join in?
SHARE IN THE COMMENTS.
Not sure what to write about?
Your life, adventures, experiences, lessons, insights, wisdom. A story that inspires someone to work with you, buy your stuff or run off to Prague together (my favourite city in Europe so I'll come).
And if you're stuck figuring it all out, email me:  editor at dare out loud dot com (without the spaces…it's in this weird format to avoid those damn spammy robots!)
People to MEET. Places to EXPLORE. Thrills to EXCITE.
Discover 20 DAREs matched to your DARE DEVIL PERSONA
AND WITH EACH TICKED DARE
You have another fascinating story to share
Take the quiz >>