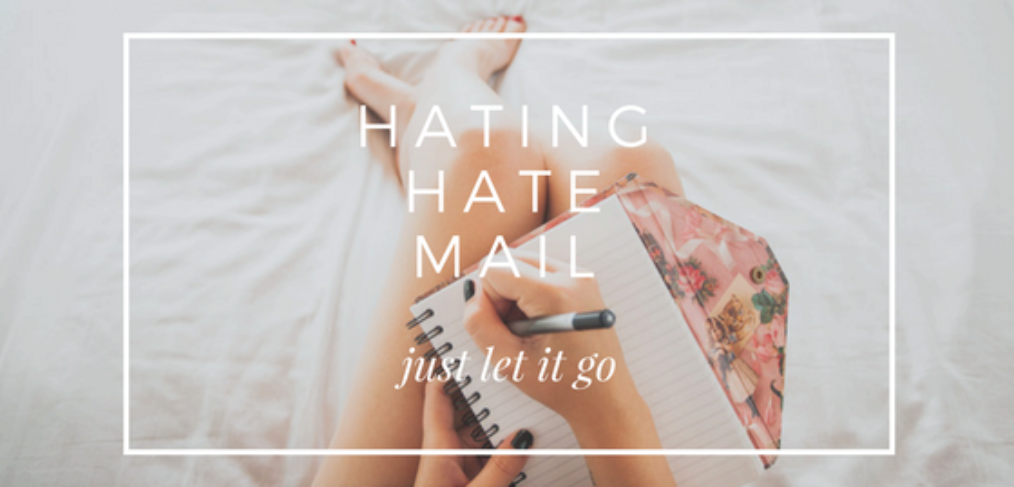 NEVER HATE ON HATE MAIL
"TANIA…YOU STUPID WOMAN."
THE EMAIL CONTINUED… 
"How dare you publish such misleading and dangerous information…
"I demand you retract your content and issue an immediate apology to your readers…
"You have an obligation to publish facts, not harmful content that has the potential to kill…
Despite the article containing
NO political, religious, sexual, cultural or controversial content
I was condemned because
PUBLISHING A RAW CHOCOLATE RECIPE IS AN 
"affront to your intelligent readership…a readership you're harming with your false information."
And because YOU ARE an intelligent, compassionate and thought provoking reader…
I THANKED HIM FOR SHARING HIS PERSPECTIVE,
DELETED ALL MESSAGES AND UNSUBSCRIBED THE READER.
DONE…GONE AND NO WASTED ENERGY
Well I did re-read the
"YOU STUPID WOMAN" bit (a few times) and
LAUGHED OUT LOUD!
I can only imagine how much life energy he's wasting writing letter to Cadburys Lindt and Ferrero Rocher.
There's more toxicity in
an aggressive, judgemental and critical emaiL
than a slice of delicious sugar, gluten, dairy free chocolate slice
PASS ME ANOTHER SLICE
NO MATTER WHERE YOU ARE IN YOUR BUSINESS,
you'll confront vocal nay-sayers,
DREAM STEALERS and HATERS waiting to launch an attack
Sometimes, these people are close to you, other time's they're a disgruntled client or an intolerant reader.
And when it happens
the most self preserving action is to
"Shake, shake it off.  Shake it off"
(thanks Taylor!)
NO NEED TO JUSTIFY, EXPLAIN OR PLACATE
shake, shake…and keep going.
STAY TRUE TO YOUR GOALS & VISIONS 
Because alignment with your values and personal guidelines is your force field against critical judgers.
Have a "stupid woman" story?
I'd love to hear your story in the comments below, because your lessons have the power to change someone's life.  
Your experiences, adventures and stories matter.  
Your community needs your wisdom to dream bigger.  And it's your magical stories that inspire, motivate and encourage them to reach further.
YOU'RE A STORYTELLER
 It's time to share.  Because it's through listening to and telling stories that humans have connected through the centuries.
So if you're ready to redefine possible, come join our private community of storytellers sharing infinite wisdom.  I also post stories, tips, and content ideas to help you forge deeper connections with your community.
 Look forward to hearing your story soon.