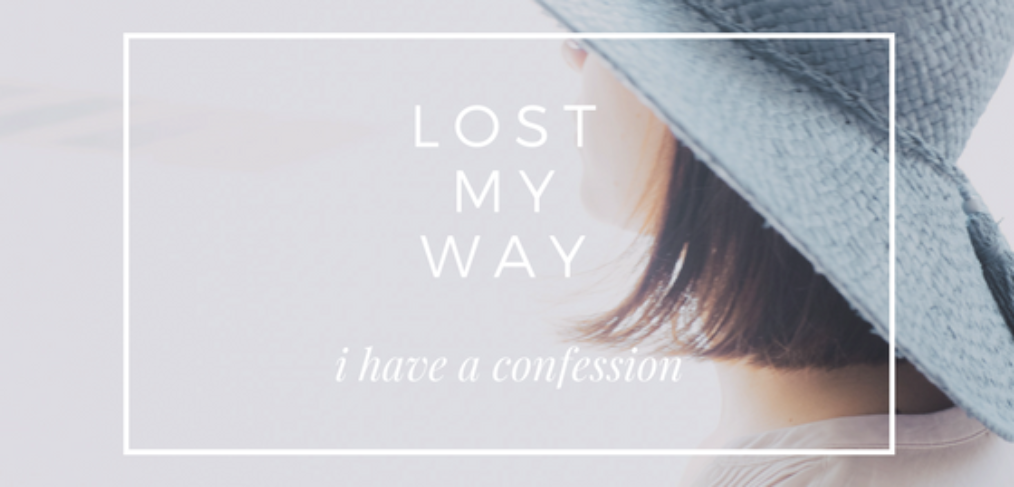 IS HAVING A LIFE PURPOSE EVEN RELEVANT?
Have you ever felt discouraged, uncertain or confused about defining your life purpose? It's as if everyone who's successful and making it big, has some grand mission, which often makes you question if yours is important enough or noticeable enough.
I have a confession…I have no idea what my life purpose is. And I think trying to find it is the reason I've felt lost the last 12 months.
Not the – staggering through the wilderness without a compass – kind of lost.
More the – what should I do with the next chapter of my life – kind of lost.
You see, publishing 30 issues of DARE Magazine, kept me focused on sharing quality, valuable and empowering content each month.
As did my Get Naked, Get Noticed programs, where I taught how to gain $100,000 in free publicity, and my Women Igniting Change series of 30+ interviews. And in previous years, I felt my purpose was Directing the Whole Woman Festival for six years.
I love receiving letters, feature submissions, media coverage and meeting amazing people at our events.
And I mistook all that busyness and creation as life-purpose.
So when life took an unexpected turn a couple of years ago, and I was forced to focus on my health, I stopped writing. I stopped interviewing. I stopped publishing. I stopped teaching.
Instead, I started slowing and pondering.
Perhaps life-purpose isn't the grandeur of pursuing a monumental calling.
Perhaps it's about celebrating each small step…wherever it leads you.
Now, I share this not because I want you to reject your goals, but because I'd love you to participate with me.
Because, as Dumbledore said, "It's not our abilities that show what we truly are. It's our choices."
And during May, I'm sharing articles and videos focused on unsticking this whole life and business purpose conundrum.  You can find all the goodness in our private Brand Storyboard group.
So please, COMMENT BELOW and let me know what other topics you'd like me to share.
Is it…growing your community, mindset, publicity, branding, content creation, product launches, copywriting, social media or general business pains?
Because soon I'm releasing a series of free online workshops and I want to make sure to answer whatever's keeping you stuck, plus help steer you along the way.
Just COMMENT BELOW and tell me the number one thing you're struggling with in your business, or so-called life-purpose, right now.
Thank you so much for being here, reading, sharing and pondering. I appreciate you.  And promise to post a personal reply and answer your questions.
Hugs
Tania x
WHAT'S YOUR DARE DEVIL PERSONA?
Instinctive, Authentic, Passionate, Enterprising, Outgoing, Ambitious
No matter where you are in life, there's more to explore, discover and savour.
Take the quiz >>