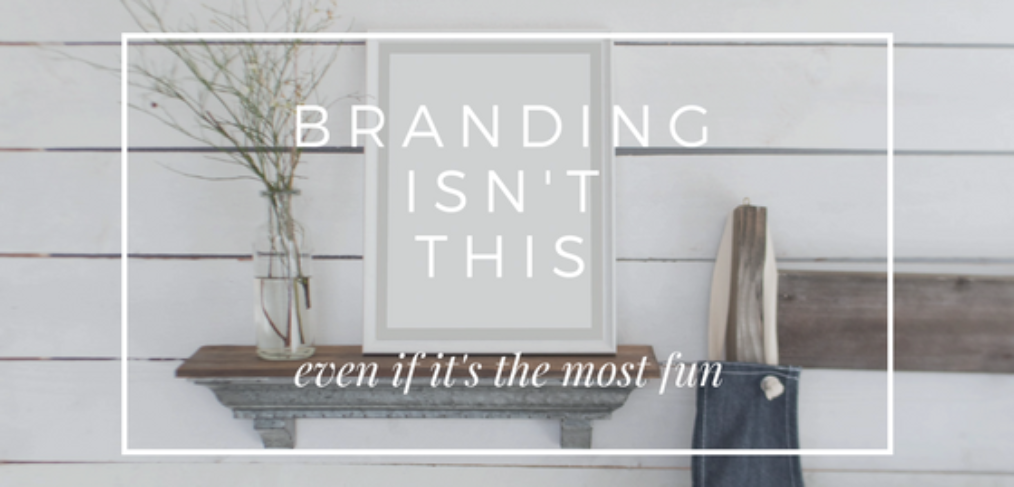 WHY YOUR LOGO DOESN'T REALLY MATTER
Branding isn't your logo or the colours on your website.  Your brand is a living breathing organism.  It's your mark in the world.  It's the soul of your business. It provides intriguing clues to what you offer. It tells people why you do what you do. And it makes them feel like they're part of a special tribe, pack, squad or gaggle.
Yet many biz owners spend more time and money on the least important element of brand creation, which is…
THE LOGO!
Yes, I accept that logo envy is a thing. And trolling the Internet, in search of the perfect colour palette, is often a fun (and procrastinating) way to spend a day.
BUT…your actual logo isn't that important.
And I had to break the news to a gorgeous new client this week.
You see, we created a Brand Identity for a Luxury Resort Property Management company and of course, we LOVE hearing things like…
"Wow you're a whiz!  It's great.  I love everything about it…you did such an amazing job, I'm still struggling with which logo I like best.  Brilliant work Tania.  You're a real talent!"
Yet, after several days, she was still suffering from logo indecision.
So my advice to her was…
Pick one (doesn't really matter which), then focus on building strong relationships with your community.
I understand that picking a logo feels like the most important decision.
It's not.
Branding is more about helping solve problems or reach goals, than whether you choose a serif, san serif or script logo font.
Which one did she pick?  Jump on over to our private group to check out the Brand Mood Board we created for her.
Once you've stepped into your ideal client's shoes (and head) and know where she wants to go, your brand should entice her to interact with you from a place of trust and loyalty.

So focus your attention on providing tools, support, and experiences that deepen your connection and help her turn dreams into reality.
If you know a fellow entrepreneur who's experiencing brand shame or pain, please share this email.  She may find the encouragement she needs to create a brand that touches the lives and hearts of others.
Thank you so much for reading and contributing.  I appreciate sharing this little slice of cyberspace with you.
Love and hugs
Tania xx
PS:  If you'd like help with mapping out your Brand Storyboard, join our group to access the upcoming Facebook Live training series which guides the way.